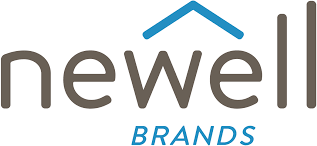 Newell Brands
Position title: Trade Marketing Associate
Location: Paris, France
Reports to: Sr. Trade Marketing Manager
Job summary
As a Trade Marketing Associate you will commercialize sales and marketing programs across all channels of distribution within France & Benelux for brands like PaperMate, Sharpie, Parker, Waterman and other within our Writing Business Unit.
You will identify and execute channel specific business growth opportunities, aligning to strategic direction and priorities identified by Senior Trade Marketing Manager.
You will work cross functionally to prepare and execute the plans focusing on a 9-month rolling plan. This includes from aligning on priorities, planning EPD and NPD, ensuring strong presence at key trade periods, implementation of set plans and post-implementation review.
You will work closely with sales teams to optimize Joint Business Planning (JBP's), strengthen P&Ls prepared by Sales and give input on priorities for Line Reviews on behalf of Newell Brands.
Key responsibilities:
Channel Strategy
Guides local sales teams on priorities across market/channels identified with Sr Manager
Contributes to development of channel/regional strategy for specific channels/customers by sharing market insights
Gives input to Sr. Manager to strengthen trade strategies and sales plans
Shares standardized communication to sales teams aligned to formats set by Sr. Manager for EMEA markets
Annual Planning
Understands the market insights and uses those to contribute to annual planning and longer-term strategy when planning with Sr. Manager
Shares knowledge and input on channel perspective for range assortment
Drives the core assortment by channel. Reviews the gaps and targets those as part of annual planning.
Proposes ideas / plans to support core sales
Business Plan Execution (Channel & Customer)
Aligns with Sr. Manager on trade commercialization plans by channel/customer
Articulates channel/customer plans to sales – aligning to established priorities and standardized approach across EMEA
Monitors accuracy and deployment of plans
Monitors channel performance
Tracks spend vs Budget
Articulates opportunities
Shares launch/activation execution for best practice sharing and learnings
JBP's, Line Reviews
Supports sales with Joint Business Planning (JBP's) and Line Reviews with top priority customers (launch activation, sales support plans, Back to School (BTS) and other key period insights)
Checks and shares Core and NPD information to assist with Line Reviews, samples, cross checks logistical master data.
Supports sales with external customer visits (top priority customers and top priority plans)
Other
Monitors customer/channel intelligence (POS, IRI, and customer inventory)
Tracks/monitors local pricing
Shares input on pricing
Plans brand activation to implement set activities and plans
Works on in-store POS touchpoints to be ready for activation / NPD launch
Optimizes new product launch and merchandising activities for Channels across dedicated markets
Manages and enables launch activation tactics
Ensures communication with Sales and Demand Planners for correct set up / forecasting / soft or hard product changes
Qualifications
Minimum Qualifications:
Bachelor's degree (emphasis in business/marketing or related field), MBA or other advanced degree highly preferred
3+ years of experience working with a leading CPG company (Channel Management, Brand Management, Trade Marketing, Shopper Marketing, Field Merchandising, Category Management, Marketing, Sales or related position)
Good command of MS Excel, Access, PowerPoint, SharePoint
Willing to travel domestically (no more than 10%)
Fluent in English
#LI-DG1
Newell Brands (NASDAQ: NWL) is a leading global consumer goods company with a strong portfolio of well-known brands, including Paper Mate, Sharpie, Dymo, EXPO, Parker, Elmers, Coleman, Marmot, Oster, Sunbeam, FoodSaver, Mr. Coffee, Graco, Baby Jogger, NUK, Calphalon, Rubbermaid, Contigo, First Alert, and Yankee Candle. For hundreds of millions of consumers, Newell Brands makes life better every day, where they live, learn, work and play.
By submitting your CV you acknowledge having read Newell Brands' Privacy Statement for Job Applicants available at http://privacy.newellbrands.com/job_en.html . If you wish to be considered also for other suitable positions with the company, please explicitly indicate so on your CV/motivation letter.
Newell Brands