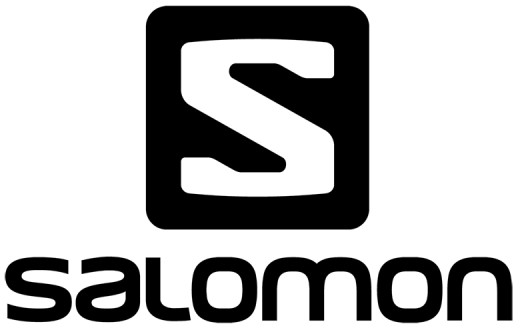 Salomon
Annecy, Haute-Savoie


Permanent

Full-time
Company Description
Amer Sports is a sporting goods company with internationally recognized brands including Salomon, Arc'teryx, Peak Performance, Atomic, Suunto and Wilson.
"The Mountain Sport Company", Salomon was born in 1947 in the heart of the French Alps and the birthplace of modern alpinism. Salomon's commitment to innovative design and passion for mountain sports created a vast range of revolutionary new concepts in bindings, boots, skis and apparel for both Alpine and Nordic skiing and brought innovative solutions to footwear, apparel and equipment for snowboarding, adventure racing, mountaineering, hiking, trail running, and many other sports.
Through performance driven design, Salomon delivers innovation and progression to mountain sports; converting new ideas into action and expanding the limits of possibility. Salomon's heritage, culture, and commitment are tied together by one simple concept: the world's leading mountain people creating the world's leading mountain products. Salomon is responsibly committed towards the outdoor through its Play-Minded Program. Diversity is one of Salomon's five values, therefore we are committed to creating an inclusive environment for all.
Salomon is headquartered in Annecy, France.
Amer Sports est le leader mondial des équipementiers du sport avec les marques Salomon, Arc'teryx, Peak Performance, Atomic, Suunto et Wilson.
Salomon SAS, « The Mountain Sport Company », est née en 1947 au cœur des Alpes et berceau de l'alpinisme moderne. Grâce à la passion du sport et un design innovant, Salomon a créé une vaste gamme de nouveaux concepts révolutionnaires en fixations, chaussures, skis et vêtements pour le ski alpin et nordique et a pu apporter des solutions innovantes dans le footwear, et les équipements pour le snowboard, la compétition, l'alpinisme, la randonnée, le trail running and bien d'autres sports.
Au travers de cette orientation vers la performance, Salomon innove et excelle sur les sports de montagne, en convertissant de nouvelles idées en produits et en repoussant les limites du possible. L'engagement, la culture et l'héritage de Salomon sont tous liés par un simple concept : chaque salarié peut faire de Salomon la marque de montagne de référence. Salomon s'engage de manière responsable pour l'outdoor au travers de son programme Play-Minded. La diversité est l'une des cinq valeurs de Salomon, c'est pourquoi nous nous engageons à créer un environnement accessible à tous.
Le siège de Salomon est basé à Annecy (74), France.
Job Description
We are looking for two Marketing Graphic Designers W/M to:
Based on key creatives delivered by the brand and category marketing teams, adapts, formats and localize
You will work in close collaboration with our Category marketing, B2C (retail & ecom), Brand Team, legal, Global IT, and local marketing teams.
You will report directly to the Digital Content manager.
Main Activities:
Study assets briefs and determine requirements with brand and category marketing teams
Schedule projects and define budget constraints
Work with local markets to adapt, formats and localize required assets
Test graphics across various media and platforms.
Amend designs after feedback
Ensure final graphics and layouts are visually appealing and on-brand
Nos futur(e)s Graphistes Marketing H/F, auront pour missions de :
Sur la base des concepts créatifs clés livrés par les équipes marketing de la marque et de la catégorie, adapter, formater et localiser.
Vous travaillerez en étroite collaboration avec nos équipes de marketing de catégorie, B2C (retail & ecom), l'équipe de marque, le service juridique, l'informatique globale et les équipes marketing locales.
Activités principales :
Étudier les briefs et déterminer les exigences avec les équipes de marketing marque et catégorie.
Programmer les projets et définir les contraintes budgétaires
Travailler avec les marchés locaux pour adapter, formater et localiser les actifs requis.
Tester les graphiques sur divers médias et plateformes.
Modifier les conceptions en fonction des commentaires
S'assurer que les graphiques et les mises en page finaux sont visuellement attrayants et conformes à la marque.
Qualifications
Needed Work Experience: 2-3 years of professional experience. Knowledge and passion of the sport and its communities. Passion for photo/video
Education: Bachelor degree (Bac +3) in marketing and communication
Foreign Language(s): A good command of English is mandatory, any other languages are appreciated.
IT Skills: Command of photoshop / illustrator
Specific Skills:
Knowledge in distribution networks, the world of sports, interest in consumers and marketing, technical knowledge, legal knowledge and master the different communication tools.
Other Specific Transversal Skills: Creativity, organisation, good with relationships, at ease in a multicultural work environment, autonomous and capable of priority management, stress management, availability, a good networker, strategic sense, leadership, have an artistic eye.
Available to travel frequently
Transversal skills :
Output orientation: Develop and manage operational results: set ambitious targets, achieve them and know when to step back in order to improve the results. Be proactive, assert themselves when making decisions.
Sense of customer service: Understand and integrate the needs of internal/external clients, in order to respond adequately in line with the interest of the company.
Ability to work as a team member and to collaborate: Promote information sharing and team spirit, contribute to collective efficiency.
Ability to lead and/or support the change: Encourage, bring about and manage the change. Be able to question themselves and adjust their behavior and methods (if necessary) to achieve the expected results
Creativity and innovation: Explore, make new ideas come to life, striving ceaselessly to improve. Be creative in order to fall within innovation projects regardless of their level of responsibility
Expériences requises : 2 à 3 ans d'expérience professionnelle. Connaissance et passion du sport et de ses communautés. Passion pour la photo/vidéo
Enseignement : Licence (Bac +3) en marketing et communication
Langue(s) étrangère(s) : Une bonne maîtrise de l'anglais est obligatoire, toute autre langue est appréciée.
Compétences informatiques : Maîtrise de photoshop / illustrator
Compétences spécifiques :
Connaissance des réseaux de distribution, du monde du sport, intérêt pour les consommateurs et le marketing, connaissances techniques, connaissances juridiques et maîtrise des différents outils de communication.
Autres compétences transversales spécifiques :
Autres compétences spécifiques transversales : Créativité, organisation, bon relationnel, à l'aise dans un environnement de travail multiculturel, autonome et capable de gérer les priorités, gestion du stress, disponibilité, bon réseauteur, sens stratégique, leadership, avoir un œil artistique.
Voyages fréquents à prévoir.
Compétences transversales :
Orientation résultat : Développer et maîtriser les résultats opérationnels : se fixer des objectifs ambitieux, les atteindre et savoir prendre du recul afin d'améliorer les résultats. Se montrer proactif, s'affirmer dans les prises de décision.
Sens du service client : Comprendre et intégrer les besoins des clients internes/externes, afin d'apporter une réponse adaptée dans le respect des intérêts de l'entreprise.
Capacité à travailler en équipe et à collaborer : Favoriser le partage de l'information, l'esprit d'équipe et participer à l'efficience collective.
Capacité à piloter et/ou accompagner le changement : Encourager, susciter et gérer le changement. Savoir se remettre en question et adapter son comportement, sa façon de faire (si nécessaire) pour atteindre les résultats escomptés.
Créativité et innovation : Explorer, donner vie à de nouvelles idées pour sans cesse progresser. Se montrer créatif afin de s'inscrire dans des projets d'innovation quel que soit son niveau de responsabilité.
Additional Information
Permanent Contract, Full Time
Job based in Annecy (74), FRANCE
Large Band C
Contrat en CDI, Temps plein
Poste basé à Annecy (74), FRANCE
Bande Large C
Salomon