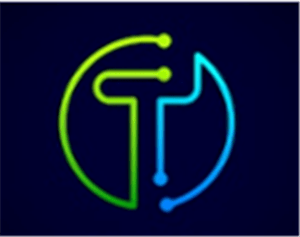 Talenteeds
Marseille


Permanent

Full-time
À propos de Talenteeds
Cabinet de recrutement utilisant les outils digitaux pour fluidifier le recrutement de cadres en CDI, Talenteeds a grandi au rythme de ses ambitions. Nous travaillons avec les clients en Europe et Amérique du Nord qui nous ont confiance pour leur trouver les candidats qui leur permettront de faire la différence et à s'entourer de collaborateurs performants.
Envie d´en savoir ? Postulez ! Write your career stories with us and tell us your successful paths
A propos de notre client
Notre client est proche de ses clients et collaborateurs.
Depuis toujours, il innove pour répondre aux défis croissants d'un secteur en pleine mutation, puissant et diversifié, avec une plusieurs entités et une palette de métiers, de compétences, de savoir-être pour lesquels notre client accompagne ses collaborateurs pour les faire évoluer et révéler de nouveaux talents
Description du poste
You will define the company's acquisition, growth plan and objectives with our CMO.
You will be responsible for the target achievement follow-up of your team.
You will contribute to the team growth by hiring new members and help them growth on their daily tasks
As a hands-on leader, you will take on operational responsibilities and focus on our Acquisition, Growth and Digital Marketing strategy on a group level
You will be in charge of designing and implementing a technical stack shared by different teams to manage all acquisition and growth topics.
You will oversee our acquisition, conversion and retention campaigns on every channel both organic and paid in order to increase our audience.
Your team will work on all channels to do so : social media, B2B and B2C websites, newsletters, in-app notifications, etc.
Your team will work closely with our Business team to get insights from clients/prospects about our products. You will also help them designing our sales marketing and optimizing lead generation campaigns.
You will be responsible for our CRM strategy to create a powerful link with our community.
You will manage weekly and monthly reporting by defining goals, and help us define quarterly global objectives and KPIs.
You will also be responsible for our yearly Digital Marketing Budget.
Description du profil

A proven experience (at least 5+ years) in a similar role in fast-paced, Saas or digital environments
A proven track-record in Digital Marketing including Growth and Acquisition with a real technical background.
A capacity to build and lead a team of talented marketers
Excellent communication skills , especially in English
A strong interest into data monitoring and analysis
POSTULER
Talenteeds