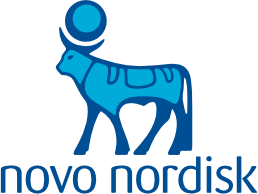 Novo Nordisk
Denmark


Permanent

Full-time
Do you want to play a key role in changing our ways of working in Novo Nordisk Devices Manufacturing Development through Design Thinking and/or Agile? Do you want to drive adoption of emerging technologies and innovation? Can you build-up and foster an innovating culture to support us in our ambition of accelerating future device production through innovative solutions? Then seize this opportunity to take the next step in your life changing career, and become our new colleague in Device Manufacturing Development, DMD, in Hillerød.
About the department
DMD (Devices Manufacturing Development) is a project-organisation with more than 250 dedicated employees striving to make us the best manufacturing development partner of medical devices. Our dedication is to build and maintain superior quality into our devices, improve production processes through innovative solutions, and bring new devices with well-proven manufacturing processes to the market. We are the link between R&D and Production.
You will be anchored in DMD Business Support, a support function which consists of a diverse group handling everything from finance, project portfolio management, strategy, business development, digitalisation, cLEAN®, EHS, and IT. The department plays a key role in fostering an innovative culture across the organisation, in increasing innovation capabilities and ensuring utilisation of Design Thinking, Agile and cLEAN® methodologies to change our way of working. Furthermore, the team is and must be working in a highly flexible manner and be able to shift its focus based on rapidly changing opportunities.
The position
The world is changing fast and so are we. About 366 million people depend on our products which leads to a great demand for delivering high-quality devices to our patients and bringing new innovative devices to the market that fulfils the needs of the patients and we need you on our journey!
As Innovation Partner you will be responsible for driving implementation of Design Thinking and/or Agile processes across the organisation with the ambition of embedding the methods in relevant project phases.
Your main responsibilities will be to:
Challenge status quo in the organisation on systems, processes, solutions and mindsets
Scouting and collecting new ideas, ways of working and new technologies from internal and external sources; screen, evaluate and select ideas for future development in line with the business needs. You should be comfortable with working on projects with a high level of complexity and unknows
You will primarily focus on identifying an approach for internal and external collaboration within emerging technologies and new ways of working, and building the demand for innovation within the organization
Facilitate weekly design sprints and/or coach in agile ways of working
Innovation is a strategic focus area in DMD and you will therefore be a key contributor in establishing the innovative roadmap across our organisation. This is a perfect opportunity for you who are passionate about pushing the innovation agenda and want to challenge yourself in a role that involves a lot of stakeholders, change management and a high degree of complexity and responsibility.
Qualifications
In order to be successful in this role, you need to have experience and passion for driving and communicating disruptive innovations and new ways of working. You are a strong facilitator in Design Thinking and/or Agile, good at coaching colleagues across the organisation from technically minded colleagues to management , and you can tailor messages to relevant stakeholders from various levels of authority.
To summarize, we expect you to have:
A relevant Master's degree, rooted in business, technology and/or innovation management
5 – 8 years of consulting, product management, project management, business development and/or innovation experience – with a minimum of 2 years working with Design Thinking and/or Agile.
Experience in change management and driving changes across the organisation, preferably from a global company
Experience with Lean is considered an advantage.
You have strong proficiency in English
Furthermore, you have a proven track record that include one or more of the following:
Experience within facilitation of Design Thinking and/or Agile
A track record of taking ownership and driving change and results
An innovation track record working on, or driving, disruptive projects from idea to launch
Experience in developing relationships and working with multiple stakeholder on high profile cross functional and multinational initiatives
As a person you are a strong team player who can collaborate well with a diverse group of stakeholders and act as a trusted advisor with a strong understanding of business challenges and constraints. You need strong analytical, technical and business skills to navigate the landscape of technologies and translate uncertainties into tangible opportunities for us. Lastly, you are a curious learner with knowledge and passion for tech trends. You have a natural eagerness to be a part of building something new and challenge traditional methodologies and ways of working.
Millions rely on us
Novo Nordisk is its people. We know that life is anything but linear, and balancing what is important at different stages of our career is never easy. That's why we make room for diverse life situations, always putting people first. We value our employees for the unique skills they bring to the table, and we work continuously to bring out the best in them. We offer the change to be part of a truly global workplace, where passion and engagement are met with opportunities for professional and personal development. Working at Novo Nordisk is working toward something bigger than ourselves, and it's a collective effort. Novo Nordisk relies on the joint potential and collaboration of its more than 40,000 employees. Together, we go further. Together, we're life changing.
Contact
For further information, please contact Jane Sehested at JSLQ@novonordisk.com or +45 3079 0617.
Deadline
11 April 2021
Applications will be reviewed on a rolling basis
Millions rely on us
To work for Novo Nordisk you will need the skills, dedication and ambition to change lives for the better for millions of patients living with diabetes and other chronic diseases. In exchange, we offer the chance to be part of a truly global workplace, where passion and engagement are met with opportunities for professional and personal development.
Novo Nordisk