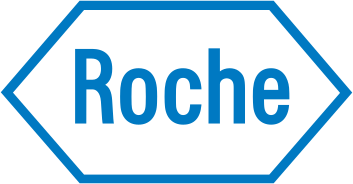 Roche
Jakarta


Permanent

Full-time
Omni-channel strategy integration:
Define the roadmap and direction for Omni-channel digital engagement activities with integration between channels, that focuses on the needs of customer, provide personalized, seamless and unified experience
Proactively develop effective multi-channel activities across the business to ensure a cohesive customer experience
Work with cross-functional teams to understand customer needs for engaging and meaningful content so that maximum impact is gained from campaigns by repurposing content across multiple channels
Identify new opportunities through emerging channels for the business to pilot, test and run. Ensure robust measurement is in place on which to base recommendations for expansion or exit.
Lead implementation of projects related to multi-channel platforms and customer engagement model in the affiliate.
Drive projects execution and roll-outs related to digital engagement platforms from global/regional, eg. EpiCX, Digital Content Lab
Drive digital acquisition strategy, help business gain new customers through right targeting and online and offline channels
•Ensure development of omni-channel engagement tracking and actionable insights generation both from quantitative and qualitative perspectives, in close collaboration with data, insights and analytics team
Work with external providers to ensure processes are suitable for purpose and in line with appropriate Roche SOPs, Service Level Agreements and KPI's
People & Process:
Partner with specified PPOCs, marketing, medical teams, guide and act as subject matter expert in the development of digital and omni-channel customer engagement strategy
Champion the need to change the way external customers and stakeholders are engaged with through multiple channels and ensure key internal stakeholders are taken on that journey
Raise the CX and digital maturity and capabilities in affiliate
Financial:
Manages agreed project budgets and delivers within agreed timelines and parameters
Identifies opportunities for cost efficiencies across channels
Compliance:
Be accountable for being fully knowledgeable of all relevant policies and for abiding by these
Adhere to relevant codes, standards, policies and procedures as well as regulations in accordance with local, regional and corporate requirements in the delivery of performance and conduct of Roche activities.
Visionary: defining and embedding the strategy around gaining optimal customer acquisition & delivering best customer experience
Mindset:
Patient centric mindset
Be a true customer advocate; understand business challenges/opportunities, needs and wants
Strong entrepreneurial mindset with outstanding partnering capabilities (coaching, consulting, ability to deeply listen, question and understand)
Ability to think from enterprise level, beyond boundaries and borders to bring impact (enterprise mindset)
Growth mindset, able to learn and unlearn quickly, take risks and experiment, and contribute to the learning cycle by sharing knowledge with others inside and outside Roche
Self managed and self directed – able to work independently
Display of integrity in everything (i.e. open, honest, ethical and genuine)
Lives and role models the Roche Indonesia PROUD behaviors
Enabler mindset leveraging the internal and external networks to create value, sharing back and scaling.
Boldly acts on key decisions and opportunities and boldly stops any activity that is not adding value. Ability to say "No" to stakeholders when the value is not predictable/foreseen.
Insights/data driven decision making
Preferred Qualifications:
University degree (scientific, economic, or business degree). An advanced degree in Life science and/or MBA is a plus.
Practical understanding of digital innovation methodologies
CCXA Academy (desired)
Skills and Experience:
Demonstrable experience of brand multi-channel customer engagement & experience marketing in a pharmaceutical or non pharmaceutical environment
Strong business acumen and analytical skills
Exceptional communication skills including presentation, negotiating and strong project management skills
Experience of working in a customer-facing environment
Experience of working with cross functional teams with demonstrable impactful influence across all levels of the organization
Experience of multi channel transformation and embedding of new processes and ways of working within a complex matrix environment
Experience of developing robust measures and KPIs that are aligned to brand and channel objectives
Experience of vendor management
System thinker and deep listener
Deep experience in agile ways of working is desired
Knowledge:
Excellent insight and understanding of multi-channel customer engagement
Good understanding of digital technologies and the applicability of these technologies to enable solution development and scaling of digital offers
Deep understanding of customer & patient journey(s) mapping
Broad understanding of Roche's present portfolio and future pipeline, such that they can work on future-based solutions
In-depth knowledge of Indonesia Pharmaceutical Code of Conduct and other relevant standards and guidelines
Other relevant capabilities:
Proficient in English to collaborate internally across the broader Roche enterprise is highly desired
Product Owner/Scrum Master certification is a plus
Roche