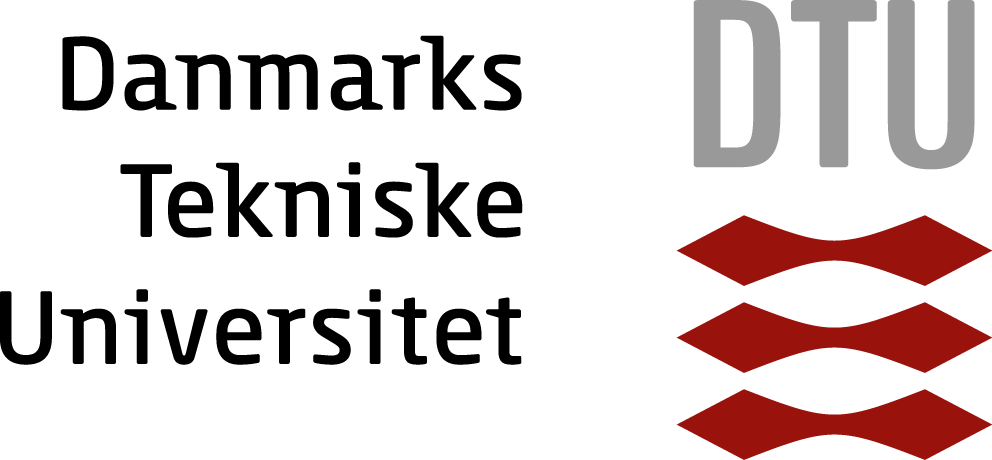 Danmarks Tekniske Universitet
Kongens Lyngby, Copenhagen


Permanent

Full-time
Are you a highly motivated researcher with an interest in computational approaches to strain design and experience in microbial molecular biology, and would like to join our international research center, The Novo Nordisk Foundation for Biosustainability (DTU Biosustain) at the Technical University of Denmark?
Then we may have an interesting opportunity: We are looking for two colleagues in the newly established Strain Design Unit, headed by DTU Biosustain CEO Prof. Bernhard Palsson. This central unit is building cell factories for the various application areas of the Center.
In the Strain Design Unit, we are developing microbial strains for a host of applications, including small molecule production, bioactive compound production, and microbial foods through a combination of experimental and computational design approaches.
Responsibilities and tasks
As computational strain designer, you will build computational workflows for modeling and for omics data analysis for target strain designs. The position requires that you work closely together with DTU-Biosustain's Principle Investigators and design teams to coordinate schedules and goals for design projects.
Specific tasks include:
Utilization of computational tools for the design of microbial strains for various applications.
Computational modeling of metabolism to predict strain phenotype and generate strain designs with desired behavior.
Statistical analysis of internal and public -omics datasets (e.g. genomics, transcriptomics, proteomics, metabolomics) to evaluate strain performance.
Analysis of genome sequence variations in terms of genetic context as well as protein structural annotation.
Participation in a team environment as part of a large academic organization developing computational tools and workflows for strain design.
Contribution to development and implementation of computational methods and tools described above.
Organization of (bi-)weekly project updates to lab management.
Qualifications
PhD in bioinformatics, bioengineering or equivalent
2-5 years of experience working or managing in a research organization
Familiarity with methods for computational modeling of metabolism, including constraint-based and kinetic modeling
Familiarity with machine learning methods, such as elastic net regression, support vector machines, and random forests
Familiarity with matrix decomposition techniques, such as Principal Component Analysis and Independent Component Analysis.
Intermediate Python/Pandas skills. Experience interfacing databases and R scripting will be an advantage but not required.
Demonstrated ability to contribute research and technical content to grant proposals.
Ability to communicate technical information to internal/external audiences at various levels (undergraduates to senior scientists) and from various backgrounds (technical and non-technical personnel).
Ability to work independently and as part of a team.
Ability to successfully work on multiple concurrent projects and meet deadlines.
We offer
At DTU Biosustain we develop the next generation of sustainable biotechnologies using synthetic biology techniques. We create novel production methods and technologies as a foundation for the development of new environmentally friendly products, more energy efficient manufacturing processes, new medical treatments, climate friendly farming, etc.
DTU is a leading technical university globally recognized for the excellence of its research, education, innovation and scientific advice. We offer a rewarding and challenging job in an international environment. We strive for academic excellence in an environment characterized by collegial respect and academic freedom tempered by responsibility.
Salary and terms of employment
The appointment will be based on the collective agreement with the Danish Confederation of Professional Associations. The allowance will be agreed upon with the relevant union.
The period of employment is 3 years. Workplace is DTU's main campus in Kgs. Lyngby, Denmark.
Further information
If you would like additional information about the position, please contact Professor Bernhard Palsson, or Professor Lars Keld Nielsen, (for questions related to science, research and technologies), or Bo Skjold Larsen, (for questions related to terms of employment).
You can read more about DTU Biosustain at />
Application procedure
Please submit your online application no later than 8 March 2021 (Danish time).
Apply at />
Applications must be submitted as one PDF file containing all materials to be given consideration. To apply, please open the link "Apply online", fill out the online application form, and attach all your materials in English in one PDF file. The file must include:
Application (cover letter)
CV
Diploma (MSc/PhD)
List of publications
Applications and enclosures received after the deadline will not be considered.
All interested candidates irrespective of age, gender, disability, race, religion or ethnic background are encouraged to apply.
The Novo Nordisk Foundation Center for Biosustainability (DTU Biosustain)
Recent progress in our ability to read and write genomic code, combined with advances in automation, analytics and data science, has fundamentally changed the scope and ambition of harnessing the potential of biological systems. Big data approaches and analysis of biological systems are key research instruments at the Center. DTU Biosustain utilizes these advances for microbial cell factory design to foster sustainable lifestyles in relation to three application areas: Sustainable Chemicals, Natural Products, and Microbial Foods.
Technology for people
DTU develops technology for people. With our international elite research and study programmes, we are helping to create a better world and to solve the global challenges formulated in the UN's 17 Sustainable Development Goals. Hans Christian Ørsted founded DTU in 1829 with a clear vision to develop and create value using science and engineering to benefit society. That vision lives on today. DTU has 12,000 students and 6,000 employees. We work in an international atmosphere and have an inclusive, evolving, and informal working environment. Our main campus is in Kgs. Lyngby north of Copenhagen and we have campuses in Roskilde and Ballerup and in Sisimiut in Greenland.
More Information
Web site for additional job details
Offer Requirements
Skills/Qualifications
PhD
EURAXESS