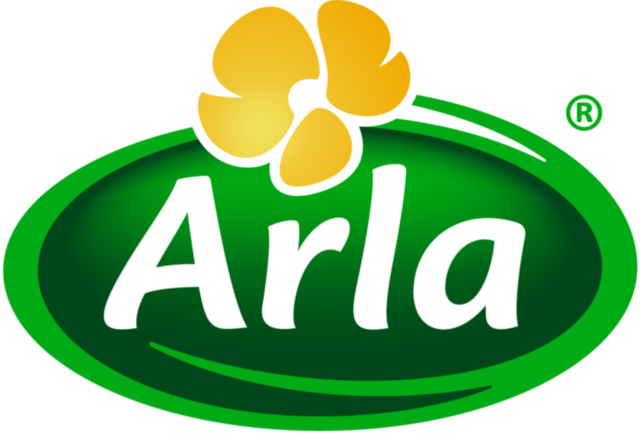 Arla Foods
Videbæk, Central Jutland


Permanent

Full-time
Har du solid erfaring inden for styring af produktion, teknologi, CAPEX-processen og projektarbejde? Da vores nuværende afdelingsleder har fået andre spændende opgaver internt i AFI, søger vi en nu som kan tage medejerskab i udviklingen af vores progressive fabrik i Videbæk, ARINCO.
Vi er blandt verdens førende producenter af modermælkserstatning til store internationale kunder, sætter en ære i at være deres foretrukne leverandør gennem høj kvalitet, og udvikler løbende vores konkurrencedygtighed. Vores produkter sælges i dag til hele verden, og vores leverandører kommer ligeledes fra nær og fjern. Idet der er konstant udvikling på pakkeri innovation og mulighederne for vækst er mange, har vi ambitiøse planer for fremtiden, og udbygger forretningen markant kommende år.
ARINCO er del af Arla Foods Ingredients Operations, dvs. vi samarbejder med de øvrige produktionssteder, samt imod kategori, R&D, salg og kunder. Vi er på en strategisk vækst rejse, og har behov for talentfulde kollegaer, der kan hjælpe med at skabe fremtidens fabrik.
CapEx og IT
Med reference til Fabriksdirektøren og som et aktivt medlem af ledergruppen vil du være en vigtig katalysator for udviklingen af den fremtidige strategi og daglige drift. Dine primære arbejdsopgaver er at sikre og fortsat udvikle fabrikken ved at køre CAPEX-processen på tværs af afdelinger, og sikre at optimeringsaktiviteter prioriteres i forhold til hvad der skaber mest værdi. IT er et område som også kræver fokus og som skal drives fremad ud fra et strategisk synspunkt men med øje for at løse problemer. En vigtig del af dit job vil være at projekter gennemføres med god balance i mellem økonomi, funktionalitet og den fastsatte tidsramme, samt sikre at nødvendig koordinering og kommunikation finder sted i processen. Da du som B&C manager har en stor berøring med mange interne og eksterne stakeholders, er det vigtigt at du evner at udvikle og vedligeholde gode relationer. Du vil få en spændende og varieret arbejdsdag med en daglig kontakt til en bred vifte af interessenter.
Leder med solid teknisk erfaring
Du vil lede 2 team team-ledere og knap 20 kollegaer, og du vil sikre, at vi er i overensstemmelse med QEHS standarder (kvalitet, miljø, sundhed og sikkerhed). Forandringsledelse er centralt i jobbet, så det er vigtigt, at du forbedre afdelingens resultater gennem medarbejderinvolvering, samarbejde, udvikling og skabe en fælles retning. Ideelt set har du:
En baggrund som produktionsingeniør e.l.
Erfaring fra en lignende produktionsvirksomhed og meget gerne indsigt i fødevareproduktionen
En struktureret arbejdsform, er ambitiøs og kan kommunikere- og samarbejde med dine relationer.
May be familiar with machinery directives and programmes such as PLM, AutoCAD, SOLIDWORKS or Revit, though it is not a prerequisite
En positiv tilgang til tingene, samt et godt humør.
Endelig skal du kunne kommunikere på engelsk både skriftligt og mundtligt
Ansøgning og kontakt
Du bedes venligst søge stillingen snarest muligt, idet samtalerne afholdes løbende. Har du spørgsmål til stillingen, er du velkommen til at kontakte Senior Director Hasse Fensman på telefon +45 87332824. Alle ansøgninger behandles fortroligt.
COVID-19 Notice
We are busy producing dairy products so we can continue #fillingtheshelves and #feedingthenation. Recruiting talent to Arla thus stays one of our top priorities also during these difficult times. Necessity is the mother of invention, so we have moved to virtual hiring and onboarding processes so we enable candidates and our recruitment teams to get close while respecting social distancing. If at the final stages of a recruitment, a candidate would prefer to meet in person, we take all the necessary precautions to ensure everyone's safety.
Arla Foods