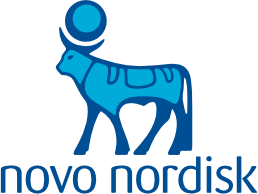 Novo Nordisk
Denmark


Permanent

Full-time
Do you want to be part of a new strategic focus area in Novo Nordisk? Are you passionate about technology and master the ability to transform technological challenges into simple solutions for the delivery team to embrace? And most importantly, can you bring value in our journey with the aim of bringing innovative digital products to patients across the globe, living with chronic diseases? Then we look forward to meeting you!
The position
As a Automation Architect in Digital Health your key contribution is to analyse, design and implement strategies for continuous Integration, hence ensuring end-to-end transparency, traceability, seamless and continues workflows. You will be part of setting direction for Continues Integration (CI) by providing input to our code development and reviews, our branching strategies, version control, source code management (SCM), practices for merging code and notifying on build status.
You will be contributing to our 'shift left' concepts and help ensure that continued testing becomes part of defining the quality aspects of our solution. You will drive our Continues Delivery and Deployment (CD) by packaging repositories (artefacts) to facilitate deployments to (test, validation, and production) environments in an automated and efficient manner. You will also be part of establishing our collaboration portal for all IT staff and stakeholder (authors, reviewers, and approvers) involved in releasing our software.
Your day-to-day responsibilities will be around setting up pipelines (CI/CD), give input to coding practices and branch pull practices, setting up tools and artefacts, establish infrastructure as code, integrate to automated testing and documentation, manage incoming signals by monitoring and logging user feedback and feature requests, monitor app performance and crashes, and convey compatibility issues regarding new OS and new phone models.
Qualifications
A degree in relevant field and hands-on experience working as an Automation Architect with Mobile Device Management (MDM) experience.
Experience in Mobile App development and have experience in at least one modern programming/scripting language (Python, C#, Go, JavaScript, PowerShell).
Experience maintaining lifecycle for a Smartphone App for both platforms plus backend.
Hands-on experience with Azure PaaS and SaaS services for storage, logging and monitoring, auditing, and security services. Experience using build servers and Azure DevOps.
Solid understanding of Continuous Integration and Continuous Delivery best practices. Familiar with IaC and configuration management tools (Azure CLI, ARM Templates) and expert in using version control for code (Git). You likely have operational experience building and maintaining automated operational infrastructure.
Certification in Azure Solution Development or have obtained some cloud platform certification (preferable in Azure) is an advantage.
Experience working in the medical device space like Software as a Medical Device (SaMD) is considered a great attribute.
Ability to understand complex technical matters, form an educated opinion and communicate these in a simple way to your stakeholders, so they can reach informed decisions based on your input. You can convince others to accept new concepts, practices and approaches and are excellent in communicating and handling stakeholders at all levels of the organisation.
Ability to interchange between going very deep into a specific domain to inform yourself, and then zoom out and bring your learnings into defining the bigger picture.
Since you will be working Globally you must expect some meetings to take place outside DK working hours and some travel activity
Fluency in English (Oral and written) is a prerequisite.
The position is based in Søborg, Denmark.
About the department
Digital Health IT work in close collaboration with the Digital Health business unit as well as external partners to bring innovative digital solutions to patients globally, living with diabetes and other chronic diseases.
Digital Health IT is responsible for the IT part of delivering Apps that are directly used by patients as well as the backend services and systems that supports these.
The Apps are used for medical purposes and will likely be integrated with connected medical devices such as connected insulin injection pens and connected glucose monitoring devices. Known as "Software as a Medical Device".
Digital Health IT employs a total of 40 fulltime internal and external colleagues with various backgrounds such as Project Managers, Compliance & Quality experts, Digital Solution Architects, System Managers/DevOps and we have established close relations with 3rd party suppliers and developers, that are accustomed to deliver highly innovative products in this regulated environment.
Working at Novo Nordisk
At Novo Nordisk, we strive for excellence. As a world leader in diabetes care and a major player in haemostasis management, growth hormone therapy and hormone replacement therapy, we offer our employees opportunities for continuous growth.
Contact
For further information, please contact Massimo Guilio Caterino on +45 41667731.
Deadline
2nd August
Millions rely on us
At Novo Nordisk, we don't wait for change. We drive change. We're a dynamic company in an even more dynamic industry, and we know that what got us to where we are today is not necessarily what will make us successful in the future. We embrace the spirit of experimentation, striving for excellence without fixating on perfection. We never shy away from opportunities to develop, we seize them. Working at Novo Nordisk is working toward something bigger than ourselves, and it's a collective effort. Novo Nordisk relies on the joint potential and collaboration of its more than 40,000 employees to change the lives for the better for millions of patients living with diabetes and other chronic diseases. Together, we go further. Together, we're life changing.
Novo Nordisk