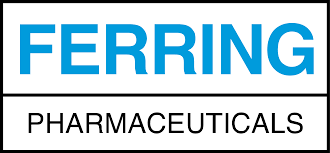 Ferring
Copenhagen


Permanent

Full-time
Job Title: Senior Legal Counsel, Europe
Job Description:
Senior Legal Counsel, Europe
Do you want freedom to perform challenging and strategic legal work in a welcoming and high-functioning team?
Then we have a job waiting for you in our team at Ferring!
At Ferring, we are committed to building families worldwide and helping people live better lives. We are a leader in reproductive medicine and maternal health, gastroenterology and urology. Ferring's philosophy of "people come first" is lived through every part of our business.
The Job
The Senior Legal Counsel, Europe will provide legal support to commercial teams in Europe and potentially other regional commercial teams, as well as to the Global Marketing and Global Medical Affairs organizations, including on product commercialization, marketing activities, review of promotional materials, privacy and other legal matters.
Primary Responsibilities
Advise, educate and guide Global Marketing, Global Medical Affairs, regional and local stakeholders on legal and compliance aspects of all pharmaceutical marketing activities, including promotion, medical education and interactions with healthcare providers
Review and provide practical feedback on promotional materials for pharmaceutical products, and provide legal support with respect to tender processes, pharmaceutical pricing matters and interactions with competent authorities
Coordinate with and manage external legal counsel on selected legal matters, such as litigation, disputes with third parties, and queries from applicable authorities
Collaborate with Global Compliance and Privacy functions to advise on regional compliance and privacy matters
Advise on complex commercial agreements, in a broad geographic area, including distribution and service agreements, and lead negotiations to a successful conclusion
Qualifications
Qualified lawyer with over 5 years post qualification experience in either multinational company or reputable law firm
Experience in the pharmaceutical industry and an international environment is strongly preferred
Strong communication, analytical, and problem-solving skills
Performance-driven and innovative
Demonstrates collaboration and highest level of integrity
Fluent in written and spoken English
The Team
The Senior Legal Counsel, Europe will join the Global Commercial Legal Team, a welcoming, collaborative and high-functioning team providing strategic legal advice to Ferring's business.
The position is anticipated to be located in Copenhagen, Denmark, though we are open to considering other locations in Europe.
If you join Ferring in Denmark your new workplace is first at the Ferring International Pharma-Science Center (IPC) in Ørestad, Copenhagen. However, later in 2021 we will move to our spectacular and state-of-the-art new domicile, a future landmark located next to "Den Blå Planet", near Copenhagen Airport.
Contact and application
Please send your application and CV no later than March 15, 2021. If you have any questions you are very welcome to contact Christine Drobot, General Counsel, Commercial & Technical Operations at Christine.drobot@ferring.com.
Please note that we review applications on an on-going basis and close the process when we find the right match – the sooner you apply the better are your chances.
Ferring Pharmaceuticals is a leader in reproductive medicine and maternal health, and in specialty areas within gastroenterology and urology. At Ferring International PharmaScience Center (IPC) in Copenhagen we are nearly 600 people, primarily scientists and specialists working to break new land to help people live better lives. We focus our R&D efforts on peptide-based drugs and biotechnology derived medicines.
As a privately-owned company we benefit from the privilege to think and work with a long-term horizon. You will experience the same freedom in your search for new solutions. Your desire to innovate and explore will contribute to fulfilling our ambition of becoming the world's leading company within reproductive medicine and maternal health. If you need help, you will find it. If you want challenges, they are right in front of you. If you are looking for freedom to find your own way, you are trusted to do so. If you want to make a mark in the world for the better, you feel just like the rest of us. Read more at ferring.com
Location: Ferring Denmark
Ferring