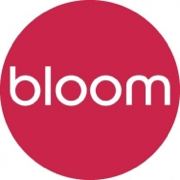 Bloom
Herlev, Hovedstaden


Permanent

Fuldtid
For the support team at our client Secomea in Herlev, we are looking for an experienced, dedicated, and self-driven person to further enhance their support team, supporting Secomea's Distributors and customers as well as the Secomea employees internally.
You will be a role player for maintaining the support being part of the support team including the Director of Support. You will take care of service tickets, phone & email questions, installing software & hardware, creating and maintaining documentation for customers in an international standard.
Secomea as a company
Secomea is a privately held Danish company headquartered in Herlev, Copenhagen with sales offices in North America, Japan and China, and a global network of distributors. The company delivers high quality IIoT cloud, Remote Access and Maintenance solutions for industrial equipment, and are renown for Best in Class solutions, which underlines the name SEcure COmmunication Made EAsy.
Founded 12 years ago, they have built a strong line of Industrial Communications and IIoT Solutions for Remote Access and Maintenance of Industrial machines based on unique VPN technology. Secomea counts over 7,000 customers, including some of the World's largest manufacturers and machine builders.
Your area of responsibility:
Your primary role in the support team is to answer and analyse Secomea customer and internal employees incoming incidents and service requests from the ticket system.
Keeping the SLA within time on phone and email incident / service request that has been set in Secomea support.
Available for support within the opening hours, adhering to the service level and response times (Mon – Thurs: 08:30 – 16:30, Friday 08:30 – 16:00). Soon the team will also be covering a 24/7 support which you will naturally be part of.
You deliver a professional described action plan for the customers either over the phone or an email in relation to the incident / Service request, handing over escalated tickets that need to be analysed or solved by 3rd level support or the R&D department in cooperation with rest of the support team.
In cooperation with your colleagues in the support team, you will be a key player in building up their knowledgebase system (document360), create new articles and review older articles, designing.
Participate in support and other internal meetings.
Your Profile

You are educated as an IT supporter or Data Technician.
You have flair for talking to customer in a professional manner, verbally and in writing.
You have the fundamental understanding for network protocols and TCP/IP.
You have a structured approach and a positive impact interacting with colleagues as well as customers.
You can install and maintain users within a Microsoft environment, AD, O365, Windows10, server 2016.
You are open minded for new challenges every day and can keep calm during stressful periods.
Skills and Experience

You are generally a fast learner and eager to pick up on new ideas and tasks
You have solid experience with Microsoft Office365, Word/Excel/PowerPoint/Outlook.
You have knowledge of Windows 7/10 – and Linux understanding would be considered as a plus.
You have basic understanding of general network technologies, OSI model, TCP/UDP Protocols, IP and MAC addressing.
You are fluent in English and Danish both written and verbal, German is considered as a plus.
You have the skills to train/educate customers and colleagues within the Secomea solutions portfolio, and you are equally comfortable whether in Danish or English.
You may have experience from a similar role and are now looking for your next step in an informal organization, within a company which grows rapidly and have huge double-digit growth ambitions and potential over the coming years.
You are extrovert with the natural capacity to work proactively and independently.
Secomea offers
An exciting work environment in an international company where they focus on delivering results, while nurturing an open and positive work atmosphere.
An informal organization moving fast and agile and constantly aims to balance fast decisions with proper processes and business intelligence to support their strategic direction.
For more info check
Interested?
We in Bloom are continuously evaluating incoming applications, and we look forward to receiving your application and CV in English asap – just click on the 'Apply job' botton.
If you have questions, please do not hesitate to contact Director Sara Juhl at Bloom via sj@bloom.dk or mobile +45 2086 0865.
Bloom