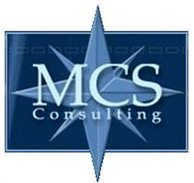 MCS Consulting
Brisbane, QLD

Logan, VIC


AU$90,000-119,999 per year

Permanent

Full-time
Australian subsidiary of Global Company. Product innovators in the automation sector. High calibre engineering team. Partial & WFH arrangement
Permanent role with genuine career progression opportunities
Product innovators in their sector with robust coding practices
High calibre engineering team & High Profile Clients
Flexible and Partial WFH arrangement, Willawong based offices
Overview
We are looking for astute, bright and outgoing technology candidates who want to work in a well-established environment and be a part of building new technologies for real products and systems related to the field of automation and robotic systems.
The C# Software Developer will be working in an coding environment that does not take short cuts and values robust software development methodologies, where they like to get things right the first time.
Offices are located in Willawong with a flexible partial Work from Home arrangement.
You'll:
Be working in a compact, high performing team
Contribute to software designs (not just the coding bits)
Interact with customers and internal stakeholders
Have real responsibility to design, develop and deliver functionality
Get your hands dirty on everything from C# desktop application development to interaction with MS SQL databases
Person:
Be a technologist
Keen to learn more than one programming language
Adopt good practices in software design and development (not taking shortcuts)
Have good communication skills
Skills and Experience:
Computer Science or Software Engineering Degree (with actual programming subjects)
3+ years of programming experience (open to junior, mid-level and senior candidates)
Understanding of Object Oriented Design principles (e.g. OOD, OOAD)
Good understanding of multi-threading, inheritance, synchronisation, thread safety (all the hard bits)
Some experience with relational databases (e.g. Microsoft SQL)
Good understanding of modern software development methodologies and tools (Agile, TDD, etc…)
.NET / C# / WCF / WPF / UML / Software Engineer / Developer / Python / Ruby / Perl / Sockets / Desktop
MCS Consulting has been a trusted Recruitment advocate for over 25 years to many companies in high value Manufacturing, Finance, R&D, IT&T and Government.
We have an effective personal and honest approach that really makes the difference.
We are more than happy to discuss career aspirations.
At MCS we are here to help, not just recruit
MCS Consulting