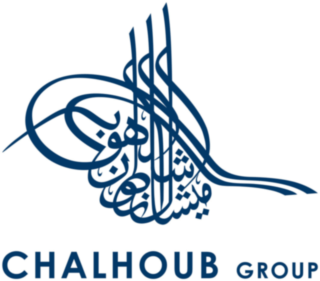 Chalhoub Group
Abu Dhabi


Permanent

Full-time
Our Marketing Executive is responsible for providing professional support in a wide range of marketing activities, working closely with Brand Executives, commercial and administrative teams. The job holder is also responsible for interpreting, adapting and planning brand marketing plans, keeping in mind the brand standards and budgets.
What you'll do:
Marketing and Promotional Plans
 Be involved in all aspects of marketing and media from planning, advertising, promotions, public, media relations, product development and research
 Assist in building marketing plan / calendar for the different chains/brands/ markets in close co-operation with the Department Manager and the Brand's marketing departments
 Handle the marketing plan forecast and the marketing plan orders
 Follow up closely on the plans' implementation, schedule and activities in all concerned markets
 Ensure preserving the image of the brand at the POS by respecting its merchandising guidelines
 Plan and follow-up on promotions in coordination with the different area managers and the training and promotion manager
 Work in coordination with commercial team and list objectives for main customers
 Manage and coordinate with concerned parties for the production of marketing materials being from leaflets, visuals, podiums, flyers, and preparing necessary photo shoots to pro reading press releases
 Organise, attend events, and exhibitions
 Secure sponsorship to assist with the publicity and funding of marketing projects
 Carry out local market research, customer survey, assessing customer demands, brand positioning, monitor competitors' activities, and evaluating market campaigns
Suppliers/Customer Relationship:
 Channel all suppliers and customers information (animation / training / launch plan) to stores/shop managers, area, and Department/ Division Manager
 Communicate all required information about animation / visibility to the suppliers
 Monitor windows, podiums and any other promotional area ensuring promotional activities throughout the year, in coordination with the design department (3D)
 Present the various marketing plans to the stores/ shop managers and ensure its proper implementation
 Inform purchasing supervisor about marketing activities to ensure the availability of the stock timeframe
 Meet and discuss with local suppliers for all marketing bookings and animations
 Send the catalogues, new price lists and miscellaneous information to the customers
Advertising and Promotional Activities:
 Define the media and PR plan by briefing the advertising agency
 Manage the various marketing budgets to organize corporate above the line and below the line promotional / advertising activities and corporate items purchase
 Splitting the media investments by product line and by media support to respect the brand's media strategy and the total budget initially set by the Area Manager/ Department Manager
 Coordinate with advertising agencies and clients on media plans
 Prepare monthly updated report of expenses
 Liaise with the different departments to build the latter
 Prepare monthly management report comparing the budget verses the stock
 Handle translation of all the documents
Customer Data Base:
 Build, maintain and update good database (CRM) through consolidate information from shop floors
 Participate in relevant projects and community activities as and when needed
What we are looking for:
.
You must be based in Abu Dhabi
Have a strong understanding and knowledge of the Abu Dhabi market and community
Arabic Speaker is mandatory
A minimum of 2 years of relevant experience in marketing
Competencies
Jobs2Web