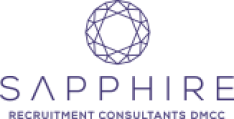 Sapphire Recruitment Consultants
United Arab Emirates


DH 30,000 per month

Permanent

Full-time
Define and implement marketing strategies for the Group to achieve growth plans, business planning and optimization
Responsible for digital marketing and brand building, corporate communications, public relations, contracts and negotiation, product development, product positioning, P&L management, market research and analysis
Define and align brand and Group portfolio with a strong growth strategy
Establish a strong and effective marketing department, mentor the team and ensure the development of the policies, process flows, and guidelines.
Development of the Communication, Branding and Digital Strategy
Manage the marketing and communications P&L and send related reports on budget/variances to Management
Define the communication working relationship and guidelines within the group to identify related events, strategic announcements, and marketing requirements
Lead the development of the internal/external communication strategy guiding principles and tactics
Manage the development of editorial calendar, media relations, speaking opportunities, media training, key messaging, etc.
Establish the brand guidelines and positioning and communication materials, collaterals, corporate presentation, press releases, speeches,
Work closely with different departments (finance, procurement, legal and investment) to identify opportunities in the pipeline and ensure marketing opportunities are fully exploited
Lead the development of the Group website with its digital strategy and social media outlets
Ensure the appropriate branding and communications strategies are in place for corporate events
Criteria:
Fluent written and spoken English and Arabic
Must have worked for a Group of companies with diverse entities or if you come from an agency background you must have worked on multiple diverse accounts at any given time
A relevant degree in Marketing
10 years relevant experience
Must be prepared to reside in RAK
Strong analytical skills with an innate understanding of the importance of ROI
A collaborative leader who can bring out the best in the team members
Must currently reside in the UAE
Please respect the criteria requirements and only apply if you meet the these as you wont be considered if you dont. We thank you for your application however due to the high volume of candidate applications, we only accept online applications in the first instance. Successful candidate applications will be contacted, if you are not successful your CV will be stored on our database but to make sure you dont miss out keep checking our website, follow us on Twitter and follow our Sapphire Recruitment LinkedIn page.
Sapphire Recruitment Consultants