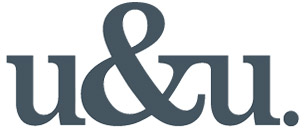 u&u
Parramatta, NSW


Permanent

Full-time
The details:
WFH flexibility within an inclusive, fun and high-energy culture
Work on in-house developed systems using Python and PHP
Strong company vision, strategy and values with deep sense of purpose
About the Company
Your new employer is a privately owned construction market leader with over 80 employees across Australia. As their new Software Developer based near Eastern Creek, you'll join a dynamic and friendly culture that thrives on collaboration, inclusion and diversity. The company is on an exciting growth trajectory and have experienced double digit growth in the past five years. Their culture is person-centred and enabling. Led by an entrepreneurial CEO and executive, the company has significant capital strength and value the strategic importance of IT as a competitive enabler to capitalise on opportunities within this rapidly growing industry sector.
About the Role/Duties
You'll be responsible for the development, testing and roll-out of software solutions for the business. The development of these solutions includes researching, designing, documenting and developing new software.
Your key responsibilities will be:
Design, coding, testing and release management for the company's in house ERP product developed in Odoo (Python/PostgreSQL);
Implement and develop Python scripts for various modules for CRM, Quotation and Sales, Accounting, Purchase, Inventory and HR;
Testing and implementing code;
Writing SQL queries;
Bug fixes, feature enhancements and continuous support for the business;
Provide tier 2 support;
Recommend, schedule and perform software improvements and upgrades;
Writing technical documentation; and
Prepare and write BI reports for business needs.
Skills & Experience
Within the context of the role described above, the ideal applicant will be someone who has the following key experience/capabilities:
2+ years' experience working as a Software Developer;
Excellent knowledge and experience with the software development lifecycle;
Technical experience with Python and SQL;
Experience with PHP, HTML, CSS, Javascript would be highly advantageous;
Highly developed written and verbal communication skills;
A growth mindset with a collaborative style and a strong willingness to learn and grow in your career; and
Above all else, you will have a humble, kind, friendly and trustworthy personality, with an excellent attitude and approach to work.
How to Apply
For more information, please call Steven Fulop at u&u Recruitment Partners on 0418 994 446 quoting reference number 24245. Alternatively, to submit an application, please click below. We look forward to receiving your application and assisting you with your job search.
Please submit your resume in Word format only.
u&u