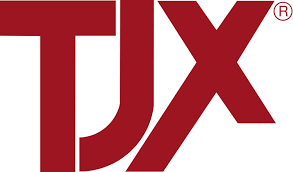 TJX Companies
Mississauga, ON


Permanent

Full-time
Katrina discovered INNOVATION working at TJX
When constantly seeking change, no two days are the same; that's how Katrina feels about her career at TJX Canada. She says taking risks is fundamental to driving results and feels she's in an environment where she is trusted and encouraged to have an innovative mindset.
What you'll discover
Eligible Associates can look forward to:
State-of-the-art amenities at our eco-friendly Home Office. Take a tour
!
One-of-a-kind, inclusive culture
Benefits that take effect your first day
Dedicated training and on-the-job resources to enhance your development
Three weeks' vacation with option to buy an additional week through our Vacation Trade Program
Tuition reimbursement to support your career progression
Merchandise discount for yourself and eligible family members at all TJX Canada stores
Associate and Family Assistant Program to support healthy living
What you'll do
It's safe to say, there's no shortage of variety in what we do. Here are some key responsibilities of the role:
The Staff Engineer within the HCM (Human Capital Management) domain has the knowledge & experience to craft and implement business functionality in their assigned Platform(s)/Product(s)/Product Line(s). They support and be responsible for the technical direction in their product/scrum team and can communicate future plans and direction to technical and non-technical people
Work with the product/platform/infrastructure/security teams to develop new features and services that are medium-high level of complexity
Works collaboratively with Scrum team to craft, code, test, deploy and support working software/technology components
Leads & participates in Development process definitions, best practices and standards
What you'll need
To begin your career with us, you'll have:
5-8 years of strong experience in the technical design, development, implementation and support of Oracle EBS R12 – HR, Compensation, Benefits, PTO and Payroll
Experience with Oracle HR module is required
Additional modules such as Compensation, Benefits, PTO and Payroll are preferred but not required
Expertise in Oracle Configurations / Data flows / APIs / Interfaces (standard & custom) / Patching / Reports / Extensions / Functionality
Extensive Oracle SQL, Oracle PL/SQL programming skills
Posting details
Application Deadline: November 11, 2020
Internal TJX Associates: please review this opportunity with your direct supervisor or manager prior to submitting an application. In order to be considered, please attach your completed Internal Candidate Endorsement Form to your application.
Every day is an opportunity to discover something new about our business, our partnerships and even something exciting about yourself. By becoming a member of our TJX Canada family, you'll have the full support of a diverse, close-knit group of people across our Distributions Centres, Retail Stores (Winners, HomeSense, Marshalls) and our Office locations. Are you ready to Discover Different? Here at TJX Canada, we are an equal opportunity employer committed to the inclusion and accommodation of all individuals. For additional assistance please email
Jobs2Web