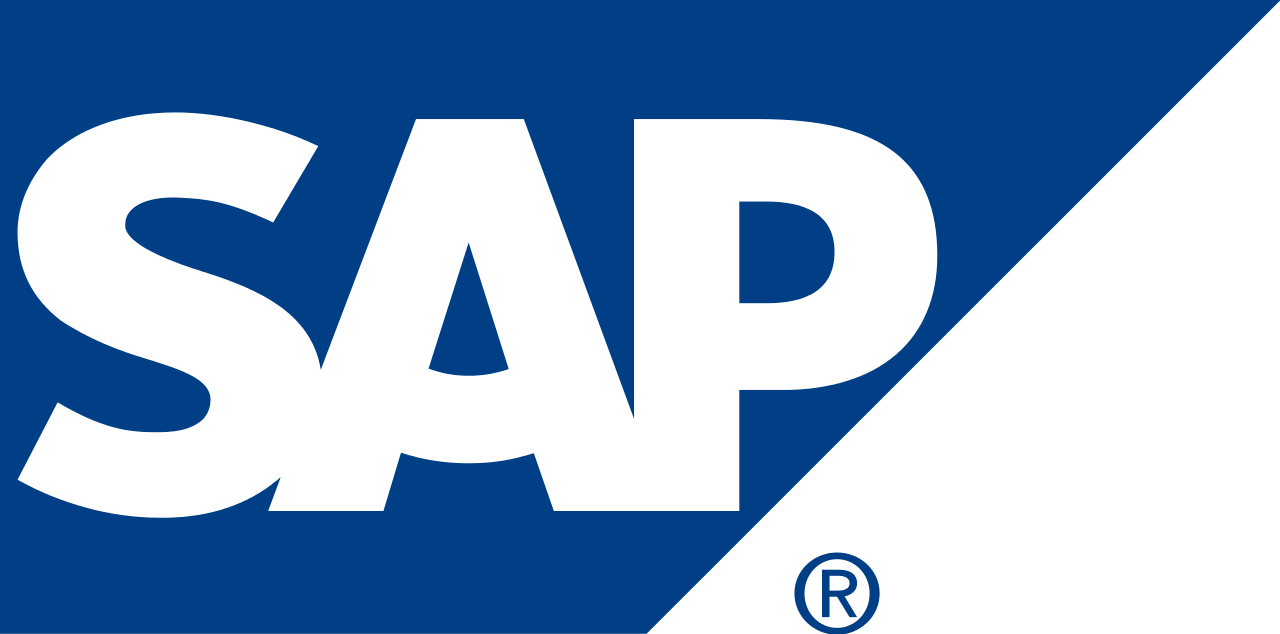 SAP
Hallbergmoos, Bayern


Unbefristet

Vollzeit
What we offer
Our company culture is focused on helping our employees enable innovation by building breakthroughs together. How? We focus every day on building the foundation for tomorrow and creating a workplace that embraces differences, values flexibility, and is aligned to our purpose-driven and future-focused work. We offer a highly collaborative, caring team environment with a strong focus on learning and development, recognition for your individual contributions, and a variety of benefit options for you to choose from. Apply now!
YOUR FUTURE ROLE
Our new Strategic Customer Community is a one-stop for selected executives as well as process practitioners to exchange, grow and test together. Therefore, we are looking for a Community Lead with forceful communication skills and a passion for professional networking to holistically drive, own, and manage engagements within our existing SAP & Signavio communities as well as our new Strategic Customer Community to be setup. In this role, you will strengthen relationships with international business processes professionals engaged in implementing BPM projects around the world.
You will be responsible for building up and maintaining a strong and unique community in cooperation with global universities and BPM consultancies to position BPI as a Market Leader in end-to-end Business Transformation as a Service. To thrive in this role, you are someone who appreciates close collaboration, open communication, and feedback.
As Business Development Expert (f/m/d), you will be part of the Customer Office team with a focus on the areas listed below:
Establish a holistic community approach incorporating already existing SAP/Signavio communities as well as our new Strategic Customer Community for selected customers
Establishing a strong strategic customer community via event planning and individual networking efforts (e.g., webinars, working groups, community meetups, on-site events, etc.) to bring best-of-the-minds to engage
Working remarkably close within the different areas of the customer office and the regional sales heads to align on potential strategic customers joining the strategic customer community
Drive together with the Head of BPI Marketing the overall BPI strategy of communities.
Be the single point of contact SAP internally for all BPI related involvements in SAP specific communities
Content: maintain registration sites and event web pages, create customer invitations and newsletters
Communications: develop customer email campaigns and internal newsletters, and manage external-facing subscription lists
Analytics: track and manage customer engagement analytics post-event along with customer contact data
Be the point of contact for community members and solving all member-related issues
Growing the community, keeping it fruitful and diverse. Creating an inclusive environment that fosters collaboration and creativity – both internally and externally
Ensuring smooth-running operations
Drive and support our holistic community approach to create awareness, actively engage with our external audiences, selected customer executives, internal stakeholders, and executive levels within BPI.
YOUR PROFILE
Economics, Marketing, Commerce, Management Information System (MIS) or Business Technology Management (BTM) related degree (Bachelor's, Master's, MBA preferred).
8+ years of experience in a client-facing role, managing relationships with large/global, complex organizations, and working with a technical/SaaS product.
You have already successfully implemented a BPM strategy in different companies showing your profound background in BPM and related skills like Sig Sigma.
Sophisticated business sense and understanding of underlying drivers/strategy of our customers' business.
Strong experience in community engagement and capacity building within this context.
You are a team player, with a self-starter attitude and the ability to work with minimal direction.
Highly developed in your communication and interpersonal skills at all levels allowing you to work effectively with technical and non-technical personnel at various levels in the organization.
Strong executive presence and presentation skills, particularly for in-person meetings with multiple stakeholders.
Record of accomplishment of achieving targets and goals as well as managing large, complex projects/programs.
The motivation and flexibility to work in a high-growth environment where things can change quickly.
Willing and capable of working in both autonomous and collaborative work environments.
Ability to work independently, learn quickly, be proactive, responsive, and work in a virtual team environment.
You are passionate about customer experience and value realization.
Top skills and competencies
Project Management, Sig Sigma, Design Thinking, Event Planning, Strong Relationship/Interpersonal skills, Detail Orientation, Curiosity, Demonstrated Self Starter, Strong written communication skills (email, PPT, newsletters), Strong organizational skills, Business Acumen, Consultative Skills, Demonstrate strong collaboration skills, Proficient in content creation
What we offer
Being part of a motivated team with flat hierarchies you know the importance of communication and feedback. You are appreciated for your engagement, your constructive input, and your relentless drive to improve yourself, the product, and the company. We value your thoughts and ideas and will give you the freedom to push and implement them.
Are you a team player striving to work for an international company and be part of something big? SAP BPI is a great place to work with a young and energetic team.
ABOUT THE LINE OF BUSINESS
BPI is a newly established area at SAP that is revolutionizing the way businesses think about their processes, offering a powerful, all-in-one platform to optimize business processes and drive intelligent business transformation with live insights.
Our passion is creating products that people love to use. BPI is a place where innovative ideas are a top priority and implemented rapidly.
We have recently acquired Signavio in the now newly formed BPI Team and this provides an exciting opportunity for the right person to take on a startup core within an established company and to be a big part of the growth and future development of this organization.
We are SAP
SAP innovations help more than 400,000 customers worldwide work together more efficiently and use business insight more effectively. Originally known for leadership in enterprise resource planning (ERP) software, SAP has evolved to become a market leader in end-to-end business application software and related services for database, analytics, intelligent technologies, and experience management. As a cloud company with 200 million users and more than 100,000 employees worldwide, we are purpose-driven and future-focused, with a highly collaborative team ethic and commitment to personal development. Whether connecting global industries, people, or platforms, we help ensure every challenge gets the solution it deserves. At SAP, we build breakthroughs, together.
Our inclusion promise
SAP's culture of inclusion, focus on health and well-being, and flexible working models help ensure that everyone – regardless of background – feels included and can run at their best. At SAP, we believe we are made stronger by the unique capabilities and qualities that each person brings to our company, and we invest in our employees to inspire confidence and help everyone realize their full potential. We ultimately believe in unleashing all talent and creating a better and more equitable world.
SAP is proud to be an equal opportunity workplace and is an affirmative action employer. We are committed to the values of Equal Employment Opportunity and provide accessibility accommodations to applicants with physical and/or mental disabilities. If you are interested in applying for employment with SAP and are in need of accommodation or special assistance to navigate our website or to complete your application, please send an e-mail with your request to Recruiting Operations Team: Americas: or , APJ: , EMEA: .
EOE AA M/F/Vet/Disability:
Qualified applicants will receive consideration for employment without regard to their age, race, religion, national origin, ethnicity, age, gender (including pregnancy, childbirth, et al), sexual orientation, gender identity or expression, protected veteran status, or disability.
Successful candidates might be required to undergo a background verification with an external vendor.
Requisition ID:306649 | Work Area: Sales | Expected Travel: 0 – 10% | Career Status: Professional | Employment Type: Regular Full Time | Additional Locations:
The key to SAP's success? Our people.
We grow. We lead. We innovate – together! We believe that the difference between success and failure is a great team. As colleagues, we support, challenge, and inspire one another every day. We're results-driven and ready to go the extra mile for our customers. We all work from different places dealing with different challenges and opportunities. But our goal is mutual. We build breakthroughs, together.
Driven by innovation? It's in our DNA.
At SAP, innovation is more than just developing top-notch software – it's creating technologies that open up new possibilities. As a cloud company we are future-proofing our customers' business and building systems that provide a foundation for growth and innovation. We know this doesn't happen by accident, so we provide a working environment that promotes free thinking, bold ideas, and collaboration. Of course, having the resources and expertise of a major global organization helps too.
Got ambitious goals? Achieve them – at SAP.
Stay relevant, agile, successful. SAP's robust portfolio of learning and development offerings helps you unlock your potential, stay ahead of technology and accelerates your career. At SAP, we want to make sure our employees are happy, healthy, fulfilled, challenged – and working towards their individual career goals.
There's more to it than coding.
Learn, innovate, and get rewarded. Be your best in a flexible and collaborative environment. The boldness it took to start our company is exactly what we need to keep growing it. That's why we introduced the Hasso Plattner Founders' Award – the highest employee recognition at SAP. It's awarded annually by the CEO to an individual or team whose extraordinary achievement best delivers on SAP's vision and strategy.
Driven by innovation.
SAP has continuously evolved to become a market leader in end-to-end enterprise application software, database, analytics, intelligent technologies, and experience management. Our customers are solving the world's hardest problems. As a cloud company we are future-proofing our customers' business and building systems that provide a foundation for growth and innovation. Our vision of the future of enterprise IT is simple – software must be hyper-personalized, modular in nature, and support outcome-based business models.
Not all heroes wear capes.
The key to SAP's success? Our people. They are innovators, leaders, and all around great human beings. They come from many different countries, speak many different languages – and bring their own unique to the table.
Business Development Expert (f/m/d) – Community Lead (BPI)
Facility: 306649
Posted Date: Sep 15, 2021
Work Area: Sales
Career Status: Professional
Employment Type: Regular Full Time
Expected Travel: 0 – 10%
Location:
Hallbergmoos, DE, 85399
×
Send me alerts every days
Create Alert
×
Send me alerts every days
SAP