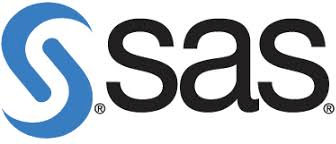 SAS
Jakarta


Permanent

Full-time
Are you a problem solver, explorer, and knowledge seeker – always asking, "What if?"
If so, then you may be the new team member we're looking for. Because at SAS, your curiosity matters – whether you're developing algorithms, creating customer experiences or answering critical questions. Curiosity is our code, and the opportunities here are endless.
What we do
We're the leader in analytics. Through our software and services, we inspire customers around the world to transform data into intelligence. Our curiosity fuels innovation, pushing boundaries, challenging the status quo and changing the way we live.
What you'll do
As a Customer Training Advisor, you will be responsible for the direct sales of learning and development products and services to prospective and current accounts to achieve sales targets.
You are responsible for increasing adoption of SAS software by higher education faculty, promoting skill building and SAS among students, and developing connections between academic institutions and SAS industry partners.
To effectively engage higher education stakeholders, the global academic program manager must have a strong background and years of prior experience working in higher education whether it be as a faculty member, administrator, officer, or support staff. The ability to foster, curate, and sustain academic and commercial connections, create best practices, and take these practices to scale are essential to this position.
You will:
Sells training products and solutions to current and prospective customers; works with other education personnel to position and leverage sales opportunities to acquire, grow and retain customers within assigned territory.
Works closely with new and existing customers, Software Sales Account Executives, Customer Success managers and /or Consulting to determine customer training needs and advise on appropriate solutions.
Implements all aspects of territory and account management and development; Identifies opportunities with high "close" potential, qualifies and forecasts timeframes to close business. Manage your territory, opportunities and forecasting using SAS's global sales system.
Proactively crafts and proposes solutions that clarify how SAS training offerings can bring business value and address each customer's critical business challenges. Assists customers in assessing their Talent Development needs.
Achieves success by using your consultative skills to effectively manage the sales process from discovery to close.
Works closely with training colleagues to facilitate timely response to qualified, high revenue and high customer satisfaction potential leads; Facilitates on-site training engagements from qualifying and logistics to supervising delivery and follow up.
Collaborates with other SAS lines of business to lead the SAS adoption and skills development journey from our customer.
Prepares quotations and proposals as needed; works with other departments to create and finalize contracts and set time schedules for services.
Develops an understanding of the market and competition, SAS training offerings and how people develop skills and methods of skill development. Develops a basic understanding of company pricing and licensing procedures.
Leverages networking skills at SAS events and elsewhere to expand your customer contacts and support the overall mission of helping customers be successful.
Develop and foster relationships with higher education faculty to maximize the use of SAS software.
Share information about new versions of SAS software, services and education opportunities to faculty and students in higher education.
Deliver presentations on SAS software's capabilities to higher education audiences on university campuses, at workshops, and at conferences.
Work with higher education institutions and faculty to establish courses and programs in key business areas, including, but not limited to, advanced analytics, data science, computer science, statistics, business, and public health.
Ensure alignment to the SAS Global Academic Program goals, strategies and initiatives.
Develop and maintain an understanding of company pricing, policies, and licensing procedures.
Complete up-to-date tracking and documentation of all activities and engagements with academic institutions and stakeholders.
What we're looking for
Knowledge of sales techniques; knowledge of hardware and/or software acquisitions cycles and buying influences.
Ability to analyze and evaluate territory dynamics and develop a sales plan.
Ability to communicate technical and business concepts and relate them to SAS applications and user needs.
Prior experience as a faculty member, an administrator, or a curriculum development expert within higher education, or in a closely related area. Experience should be with public or private-not-for-profit institutions.
A variety of connections to faculty, administrators, or professionals in higher education which they can draw from to help foster and maintain connections for consideration and adoption of SAS.
A strong working knowledge of higher education, including, but not limited to, faculty ranks, administration, as well as relevant structures within higher education, and some knowledge of influential external non-profit stakeholders.
A willingness to become an expert in higher education industry and develop knowledge into a craft that is valued among faculty and senior administrators.
You're curious, passionate, authentic and accountable. These are our
and influence everything we do.
Other knowledge, skills, and abilities
Bachelor's Degree in Business, Marketing, Computer Science or related field.
Requires a minimum of five years of experience in the sales, marketing, or technical support of computer software solutions (including related training products and services), computer hardware, or telecommunications software/hardware. Specific industry related experience may be considered in combination with the above requirements.
Candidates with digital learning selling experiences will be an added advantage
Ability to work independently and as part of a team.
Excellent verbal communication skills, with the ability to effectively communicate core organizational value propositions as well as be conversant in a variety of topics directly related to higher education.
Excellent written communication skills, with prior professional presentations to an academic audience is preferred.
Prior experience with workforce development and aligning graduates with jobs is strongly preferred.
Prior experience using SAS software is highly valued.
Prior experience with curriculum development preferred.
Prior experience with multidisciplinary collaboration within higher education preferred.
Prior experience with higher education and workforce development preferred.
Willingness to work on a team and in a collaborative environment that seeks to make the unit better daily.
Strong time management, prioritization, and organization skills.
Knowledge of SAS products.
Strong project management skills preferred.
Ability to travel as required.
Why SAS
We love living the #SASlife and believe that happy, healthy people have a passion for life, and bring that energy to work. No matter what your specialty or where you are in the world, your unique contributions will make a difference.
Our multi-dimensional culture blends our different backgrounds, experiences, and perspectives. Here, it isn't about fitting into our culture, it's about adding to it – and we can't wait to see what you'll bring.
All valid SAS job openings are located on the Careers page at . SAS only sends emails from verified "sas.com" email addresses and never asks for sensitive, personal information or money. Should you have any doubts about the authenticity of any type of communication from, for, or on behalf of SAS, please contact us at before taking any further action.
#LI-DK
SAS