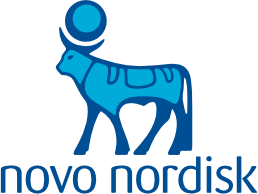 Novo Nordisk
Denmark


Permanent

Full-time
Are you always looking for improvements and keep challenging status quo within digitalisation? Are you motivated by the opportunity to develop and drive data analytics and digitalisation projects across our global organisation in Diabetes Finish Products Quality Assurance (DFP QA)? If so, this position as digitalisation QA professional can be a unique possibility for you.
The position
You will be an integrated part of our IT/digital Core group where you will explore new ways to uncover insights by employing data science techniques as well as develop and use of digital solutions in DFP QA – e.g. RPA, data analysis, and intelligent use of big data.
You will work with data preparation, visualization, and create visual outputs for stakeholders in Tableau. The data will be accessed through corporate data sources and be used for example to create connections between data in Alteryx. Furthermore, you will be building network looking inside and outside for inspiration and shaping projects for the benefit of our stakeholders globally. You will be expected to set direction, drive projects, and deliver results within own field of expertise in an environment that fosters innovation and creative thinking.
Qualifications
You hold a master's degree or PhD within Data Science/Analytics, Data Engineering Economics, IT & Automation, statistics, or other related fields
You have experience in a data science and/or statistical role, with knowledge of data handling and visualisation
We expect that you have practical experience with at least one of the tools and languages like Tableau, Python, Alteryx, SQL, machine learning, PowerBI etc.
You have a proven track record of process optimisation.
The position requires proficiency in English and understanding Danish is an advantage
It would be an advantage if you have experience in project management, but it is not a requirement.
As a person, you are proactive and curious person who shares positive energy. You have a flair for project management and see yourself as an executer who gets the job done without comprising the quality. Furthermore, you are ambitious and ready to be part of our on-going effort to improve our high standards, including that new ways of working are implemented smoothly.
We imagine you have a strong analytical mindset, a clear flair for numbers, and easily navigate in the intersection between data, processes, and projects. You have the logical ability to understand and execute on complex tasks and you take ownership of your own time and deliverables. You approach your tasks meticulously, and you are attracted by the opportunity to use your IT & digitalisation skills in the ever changing and complex working environment. Most importantly you share our passion for IT, digitalisation and Quality, and are keen to acquire professional competencies and learn the tricks of the trade.
About the Department
Our department consists of 25 dedicated and highly talented international employees. In close cooperation with our stakeholders, we ensure a high level of quality and have a key function in quality assurance of the new technologies coming into production. Our team, DFP Manufacturing Development QA Support, focus on improvements and simplification through project execution and drives application and implementation of digital solutions across DFP QA. By joining us you will get the chance to influence the way our newly established IT and Digitalisation Core group supports the digital journey in DFP QA globally.
You will be a part of a diverse team that values the capable exchange of knowledge and experience, and you can look forward to entering an energetic and positive working environment, where networking and cooperation is key.
Working at Novo Nordisk
Novo Nordisk is its people. We know that life is anything but linear, and balancing what is important at different stages of our career is never easy. That's why we make room for diverse life situations, always putting people first. We value our employees for the unique skills they bring to the table, and we work continuously to bring out the best in them. Working at Novo Nordisk is working toward something bigger than ourselves, and it's a collective effort. Novo Nordisk relies on the joint potential and collaboration of its more than 40,000 employees. Together, we go further. Together, we're life changing.
Contact
For further information, please contact Tanja Thorskov Bladt +45 3075 5155.
Deadline
March 14 2021
Please note that interviewing may start prior to deadline, so don't hesitate to submit your application as soon as possible.
Millions rely on us
To work for Novo Nordisk you will need the skills, dedication and ambition to change lives for the better for millions of patients living with diabetes and other chronic diseases. In exchange, we offer the chance to be part of a truly global workplace, where passion and engagement are met with opportunities for professional and personal development.
Novo Nordisk