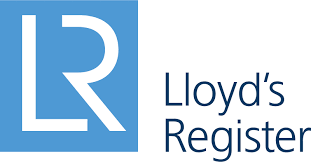 Lloyd's Register
Hellerup, Copenhagen


Permanent

Full-time
Job ID:32948
Location:Copenhagen : Floor 2 : Strandvej (LR_L000066)
Position Category:Business Development
Position Type:Employee Regular
We are a leading international provider of classification, compliance & consultancy services to the marine & offshore industry, helping our customers design, construct & operate their assets to the highest levels of safety & performance. We are shaping the industry's future through the development of novel & innovative technology for the next generation of assets, while continuing to deliver solutions for our customers every day.
The Role
Would you like to join the Lloyd's Register business development team in Copenhagen?
As part of the Lloyd's Register Marine & Offshore business development team, you will be responsible for attaining new business, retain and develop specified clients and to promote Lloyd's Register, its products and services as directed.
You will:
Be responsible for general client care and ensuring high levels of service provision. To be the main point of contact for the client as well as establishing personal contact with key influencing personnel.
Manage issues and other specialist employees to achieve effective specialist knowledge transfer and application.
Ensure strategic relations are developed and maintained between LR senior management and client senior management.
Prepare and maintain an Account Plan for each client which will involve how to effectively manage the relationship and research to establish knowledge of a client such as business strategy, company structure, hierarchy and identity of decision makers and influencers. Use amber sheets to develop long-term growth strategies.
Achieve agreed BD targets to protect and grow business with specified clients.
Where directed, manage assigned accounts to ensure that commercial and performance levels are being achieved and for vessels identified "at risk" by FQMP, coordinate with the operations staff the preparation and maintenance of a Fleet Improvement Plan (FIP) and defined reporting for the Classification Executive.
Undertake necessary documentation, data, administration and communication activities needed to successfully support client managers in own area.
Identify new business opportunities with specified clients and update Salesforce accordingly. Create Bluesheets to develop winning strategies for complex opportunities.
Manage queries and problems for the client relating to all areas of the business.
Disseminate relevant up to date technical information.
Promote and communicate LR products and services to clients directly, and arrange appropriate visits, presentations and local seminars as required. This includes proposal preparation and presentation.
Monitor, report on, upload to SF and disseminate as appropriate all client meetings and visits as well as all aspects of competitor activity for each client and general client activity. Ensure meetings are well managed and that actions are correct.
Conduct activities in line with internal procedures, accreditation schemes, legislation and industry standards.
Pursue Continuous Professional Development and maintain a high degree of discipline knowledge and awareness.
You will need:
A degree or equivalent from a tertiary organisation recognised by Lloyd's Register within the relevant field of engineering or physical science or qualifications from a marine or nautical institution and relevant sea-going experience as a certificated ship's officer.
Membership of an appropriate professional institution (I. Eng or equivalent).
Chartered or incorporated engineer status preferred.
Ability to communicate effectively at different levels within organisations and to influence successfully and openly at all levels – both inside our organisation and outside in the business.
Ability and understanding to participate, communicate, positively contribute and add value in marine technical discussions with clients and LR colleagues alike.
Ability to understand and assess complex and sometimes unfamiliar situations, visualise solutions and see through to resolution.
Enjoyment of building relationships, with the ability to pro-actively drive development of a network of key relationships internally and externally.
Strong commercial awareness. Ability to develop strategic action plans based on input from key persons.
Strong team spirit. Demonstrate professional people skills and promote a team working environment across the area of business.
Thorough understanding of the shipping market and marine environment to manage commercial focus and find new business opportunities.
Demonstrate motivational skills in directing colleagues to achieve business objectives.
Flexible approach to adjust role as the position develops.
Diversity and Inclusion at Lloyd's Register:
Together we are one Lloyd's Register, committed to developing an inclusive and safe workplace that embraces and celebrates diversity. We strive to ensure that all applicants to LR experience equality of opportunity and fair treatment, because we believe it is the right thing to do. We hope you do too.
Copyright © Lloyd's Register 2021. All rights reserved. . .
The Lloyd's Register Group comprises charities and non-charitable companies, with the latter supporting the charities in their main goal of enhancing the safety of life and property, at sea, on land and in the air – for the benefit of the public and the environment. ( )
Jobs2Web