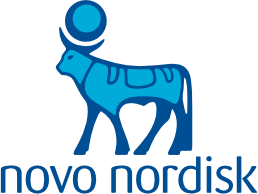 Novo Nordisk
Denmark


Permanent

Full-time
Are you passionate about Clinical Pharmacology and early drug development? Are you looking for an exciting opportunity to contribute to the building of a newly established Department of Early Clinical Pharmacology and expand your competencies within early drug development? Then we might have the right position for you as our new Principal Clinical Pharmacology Scientist to join our dynamic team.
The position
As Principal Clinical Pharmacology Scientist, you will be working in close collaboration with our Translational Medicine Scientists and Medical Specialists in the design and preparation of first-in-man trials across Novo Nordisk growing portfolio. You will be responsible for the preparation of trial protocols and other clinical trial documentation, contact to investigator, involvement in data cleaning, interpretation, and reporting of trial results. You will be driving and coordinating activities in the headquarter study group, collaborate with our affiliates and external partners involved in the management of our clinical trials, and interact with many internal and external global stakeholders. You will contribute to the building and optimisation of fit-for-purpose processes and standard procedures and we can guarantee you a great opportunity to increase your drug development skills.
Qualifications
You hold a Ph.D. degree in Life Sciences or related discipline with at least 10 years' experience in Clinical Pharmacology. (Candidates with less experience will be considered for Specialist level position)
You have strong scientific mindset combined with profound experience in planning and conducting First Human Dose (FHD) trials
You have experience in managing cross-functional global teams in a dynamic environment
Ability to thrive in a fast-paced environment with high performing colleagues
You are proficient in both written and spoken English.
On a personal level, you are a dedicated team player who inspires trust among colleagues and stakeholders. What is more, you have a quality mind set, meet your deadlines and communicate effectively. Independence, initiative, and innovation should always be demonstrated when prioritising, planning for and performing tasks.
About the department
Early Clinical Pharmacology is a newly established department in Research and Early Development. As an integrated part of the Translational Science and Medicine Area, we are operationally and scientifically responsible for the planning and execution of early Clinical Pharmacology trials. In close collaboration with the project managers and the rest of the Translational Science and Medicine areas, we qualify molecules with new Mode of Action, bridging from Research to FHD and early Proof of Concept (CPoC) across Novo Nordisk therapeutic pipeline including various new target diseases. We are a small department of highly experienced and knowledgeable colleagues working in a flexible, collaborative, and cross-functional setting, while keeping focus on quality and goals in an informal environment.
Working at Novo Nordisk
At Novo Nordisk we recognise that it is no longer good enough to aspire to be the best company in the world. We need to aspire to be the best company for the world and we know that this is only possible with talented employees with diverse perspectives, backgrounds and cultures. We are therefore committed to creating an inclusive culture that celebrates the diversity of our employees, the patients we serve and the communities we operate in. We commit to an inclusive recruitment process and equality of opportunity for all our job applicants.
Contact
For more information, please contact Britta Bysted +45 3079 7842.
Application deadline
Please apply no later than 14th of April 2021.
We will review application on an ongoing basis, so we encourage you to apply as soon as possible.
Millions rely on us
To work for Novo Nordisk you will need the skills, dedication and ambition to change lives for the better for millions of patients living with diabetes and other chronic diseases. In exchange, we offer the chance to be part of a truly global workplace, where passion and engagement are met with opportunities for professional and personal development.
Novo Nordisk