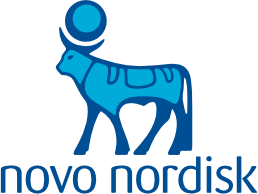 Novo Nordisk
Denmark


Permanent

Full-time
Are you ready to create impact on the processes owned in Medical Affairs, Regulatory and Safety (MARS) by having oversight of the process performance and being proactive in identifying opportunities for process improvement? If so, there is a unique job opportunity as Senior Quality Monitoring Professional waiting for you.
The position
Your main role will be to perform real time monitoring of quality performance in MARS and present the results to your quality colleagues, or stakeholders and management. You will need to explain trends in a simple way and often to help others to understand new issues.
Your daily tasks will include:
Analysing quality data, evaluating trends, classifying and coordinating investigations of quality monitoring trends using systematic problem-solving technique,
Preparation of quality monitoring reports for the units in MARS,
Maintaining and regularly updating the quality monitoring set-up in MARS based on input from our stakeholders,
Working with Quality Monitoring Trend and Quality Management Review processes,
Engaging and coordinating investigations across MARS areas, and with different stakeholders in the global NN organisation. You will do that in close collaboration with our MARS Process group QAs.
Driving the development of business intelligence solutions to enhance monitoring of quality data and external sources like GCP inspection findings, PV inspection findings and FDA observations.
This is a unique opportunity to think global, think simple, think digital – focus on establishing smart ways of monitoring using the latest business intelligence technologies and to unlock business potential by further improving the monitoring so it is useful for the business and live up to external quality requirements in the pharmaceutical industry.
You will work anchored in Søborg and collaborate with stakeholders from all around the globe.
Qualifications
You have a master's degree within Pharmacy, Engineering, Data Science, Natural Science or similar,
You have 5-7 years of relevant experience within quality or quality processes and good knowledge of GMP requirements,
You have analytical skills and experience with analytical tools, advanced excel knowledge as minimum,
Experience with systematic problem-solving method or Business Intelligence tools will be an advantage.
As a person, you are robust and independent, not afraid to be challenged by your quality colleagues and management. You are structured, with an eye for details, you can set things in perspective and see the big picture, being capable to quickly obtain an overview of data and to identify gaps.
Furthermore, you like to take initiative, you are self-driven, and visionary within your field of expertise. You foster good collaboration within the team and with people from diverse locations and professional backgrounds. Finally, you are able communicate complex information in a simple way that make sense for the business.
About the department
You will be joining the MARS Quality department consisting of 25 highly engaged employees, located in Bagsværd, Søborg and Bangalore with different professional backgrounds. MARS Quality is overall responsible for Quality in our Regulatory and PV processes working with SOPs, Deviations, Change Control, Audits, Process Reviews, Quality Monitoring Trends, Quality Management Review, and approval of packaging materials and master data. We collaborate with a wide range of stakeholders across the MARS organisation, NN Quality, IT Quality, production and affiliates.
Working at Novo Nordisk
We are a proud life-science company, and life is our reason to exist. We're inspired by life in all its forms and shapes, ups and downs, opportunities and challenges. For employees at Novo Nordisk, life means many things – from the building blocks of life that form the basis of ground-breaking scientific research, to our rich personal lives that motivate and energise us to perform our best at work. Ultimately, life is why we're all here – to ensure that people can lead a life independent of chronic disease.
Contact
For further information you can contact Lavinia Marinescu-Pedersen on +45 3079 9636.
Deadline
November 29th 2020
Please note that applications will be reviewed continuously, and interviews will be planned as soon as a suitable candidate is identified.
Millions rely on us
To work for Novo Nordisk you will need the skills, dedication and ambition to change lives for the better for millions of patients living with diabetes and other chronic diseases. In exchange, we offer the chance to be part of a truly global workplace, where passion and engagement are met with opportunities for professional and personal development.
Novo Nordisk