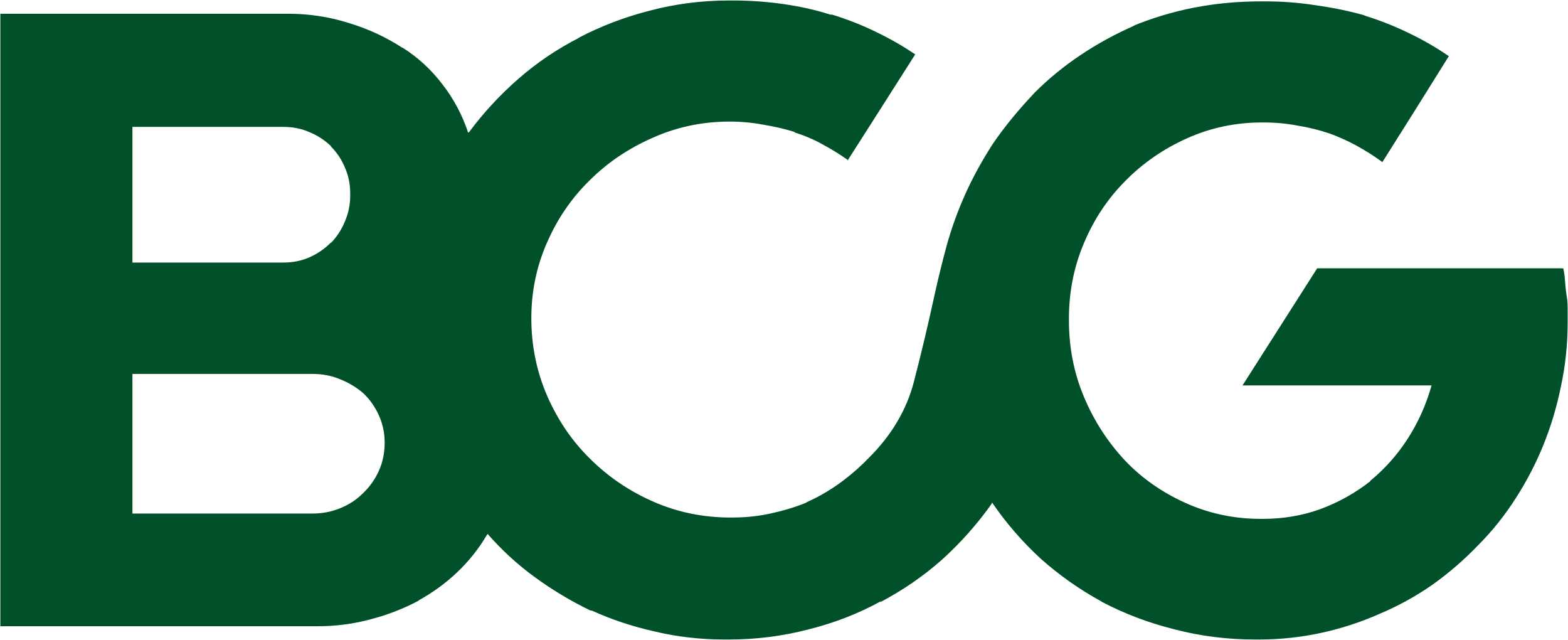 Boston Consulting Group
München, Bayern

Düsseldorf, Nordrhein-Westfalen


Unbefristet

Vollzeit
WHAT YOU'LL DO
As a Student Assistant for Business Intelligence, you'll support our Marketing and Communications Team and gain interesting insights into data-driven marketing projects and the analysis of key performance indicators in communications. Your tasks will include the evaluation of communications, BCG mailing campaigns, and event invitations, the support of extensive data analyses, the preparation of complex data sets in Excel, assistance with data quality management in our CRM system, and various forms of communication for different stakeholders regarding our database.
WHO WE ARE
Boston Consulting Group partners with leaders in business and society to tackle their most important challenges and capture their greatest opportunities. BCG was the pioneer in business strategy when it was founded in 1963.
Today, we work closely with clients to embrace a transformational approach aimed at benefiting all stakeholders-empowering organizations to grow, build sustainable competitive advantage, and drive positive societal impact. Our diverse, global teams bring deep industry and functional expertise and a range of perspectives that question the status quo and spark change. BCG delivers solutions through leading-edge management consulting, technology and design, and corporate and digital ventures. We work in a uniquely collaborative model across the firm and throughout all levels of the client organization, fueled by the goal of helping our clients thrive and enabling them to make the world a better place.
The Marketing and Communications function is part of the Business Services Team (BST) and comprises different topic areas, including media relations, events, digital marketing, and digital communications. Marketing and Communications is instrumental in shaping BCG's image as a worldwide thought leader among our clients, employees, alumni, and applicants, as well as the media public. BCG relies on its expertise to bring its knowledge and studies to the relevant channels. Another focus is continuously developing BCG's communications and marketing strategy.
YOU'LL BE TRAVELLING
No
YOUR EMPLOYEE TYPE IS
Intern / Co-Op
YOU BRING (EXPERIENCE & QUALIFICATIONS)
You're enrolled as a student (ideally in business administration or economics, quantitative marketing, communications, or computer science) and will remain a student in Munich for two more years.
You ideally have some practical experience in the field of data analysis, data visualization, the preparation of reports and statistics, marketing, or market research.
You are proficient in the MS Office package, especially with Excel and ideally in addition to VBA and macros.
Programming knowledge is a plus, especially experience with C/C++.
Fluent German and English round out your profile.
EQUAL OPPORTUNITY
Boston Consulting Group is an Equal Opportunity Employer. All qualified applicants will receive consideration for employment without regard to race, color, age, religion, sex, sexual orientation, gender identity / expression, national origin, protected veteran status, or any other characteristic protected under federal, state or local law, where applicable, and those with criminal histories will be considered in a manner consistent with applicable state and local laws.
JOB FAMILY
Marketing
YOU'RE GOOD AT
You have a sharp analytical mind and enjoy working with data and Excel.
You know how to detect patterns in data sets and are fascinated when questions get tricky.
You have strong communication skills and can put complex topics into an understandable format, whether in prose text or PowerPoint presentations.
You impress others with your structured, independent, and detail-oriented work style, aren't shy about taking responsibility, and enjoy working in a team.
YOU'LL WORK WITH
You will be part of the Marketing Intelligence team, working together closely with communications colleagues in the Düsseldorf and Munich offices. Your team members have different backgrounds, e.g., in humanities, business, and IT. You complement each other perfectly to advance the topic of communications, marketing, and analytics in the best possible way. Your supervisor will help you familiarize yourself with the company and develop further, and you will also be able to draw on the experience of your coworkers.
APPLICATION PROCEDURE
Do you want to enrich our team with your commitment? Then we look forward to receiving your complete application.
Your contact person is Daniela Prokop, The Boston Consulting Group GmbH.
You can find further information about your entry at .
Boston Consulting Group